"Ticky"

Duckling's JR Just Tic Tac Toe is born on the 25th of October, 2018. She is dark white/tan and her coat is broken, just the kind of coat I want to breed. Ticky has a correct scissor bite with full dentition.
She is a sturdy little girl, full of confidence. She puts her nose in everything and copys the older dogs behaviours.

Ticky has full attention from Rumba and Saffy, they love to play with her. The older dogs are not as excited about her!
DUCKLING'S JR JUST TIC TAC TOE
SE55950/2018
CH
JACKANDFISH
ANNOYING ORANGE
MULTICH
KANIX SPEED WAGON
CH
KANIX UNIVERSE
DUCKLING'S JR JUST KAITLIN
USCH C.I.B NORDCH FICH NW-10
GOLDSAND'S COLUMBUS
SECH DKCH
DUCKLING'S JR JUST DOXY
BY TUX


CH Jackandfish Annoying Orange
"Orange"


Duckling's JR Just Kaitlin
"Katie"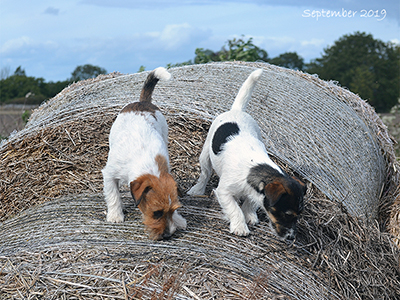 Father and daughter.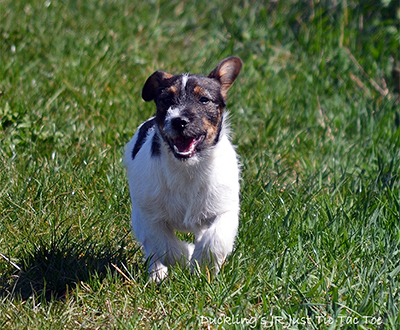 Pure happiness!

Ticky five months.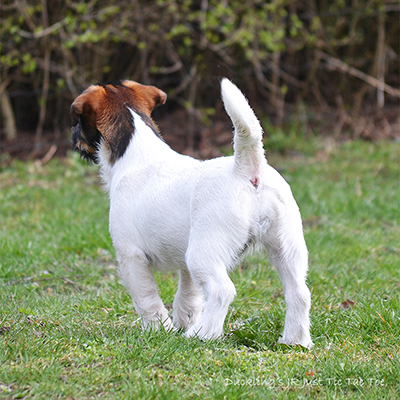 Nice butt!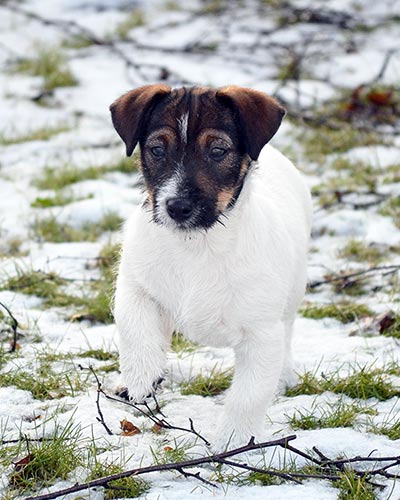 Ticky 3 months old.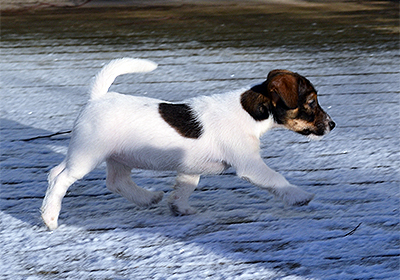 Ticky on the move, 11 weeks old.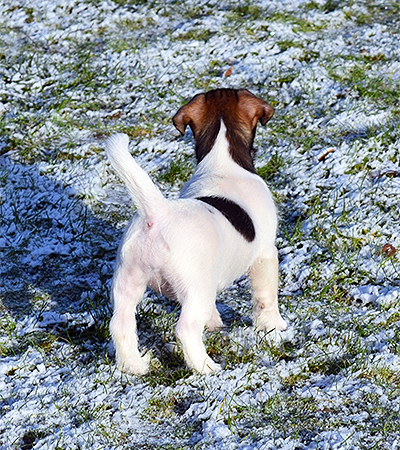 Brosing's Super Mario Galaxy
Related to Ticky on her fathers side, maybe from where she got her look?




Updated 2019-09-20
© Christina Areskough | info@ducklings.se