Duckling's JR Just Joy is called "GLEE". Here she is on her first dog show in USA, six months old. In USA the breed is called Russell Terrier and will be accepted by AKC, who is cooperating with SKK and FCI, on 1st of June 2012. Before this they are showed in Miscellaneous Class.

GLEE

Tobi five months old.

Tobi is a small heartbreaker, here ten weeks old.

When Joy was five months old, she moved to USA in company with her dad.

And Malin came and did collect "Tobi". Good luck with him!

And Joy became the youngest
in the family with Ida as big sister.

Jackaroo seven weeks old.

Joy seven weeks old.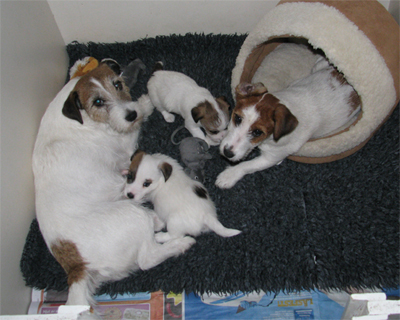 Ida wants to be small again!
| | |
| --- | --- |
| Hug from daddy! | Peek-a-boo! |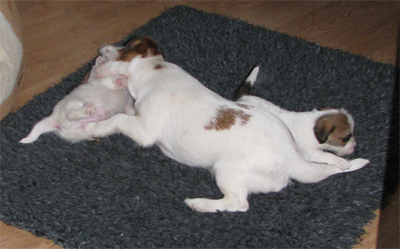 Ida starts to have fun with her smaller siblings, but Jilly keeps a watching eye!
| | |
| --- | --- |
| "Tobi" meets his new mum. | Nellie liked sister Joy. |
| Trying out the igloo. | Four weeks, start to eat solid food. |
| Starting to play a little. | Lucky to have somebody to play with! |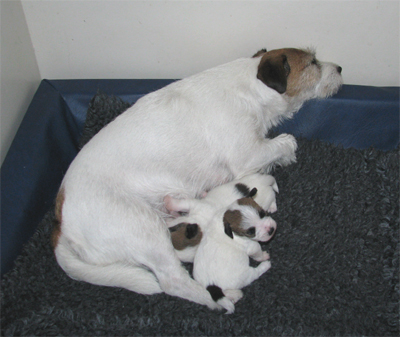 Already three weeks old, soon time to try real food!
| | |
| --- | --- |
| Five days, eating and sleeping. | Thirteen days, eating and sleeping. |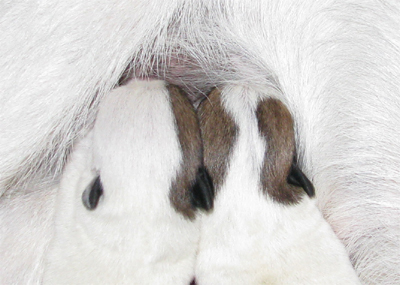 Two days old. The boy has a "clown face",
probably inherited from AUCH Gayregal Fire Water.