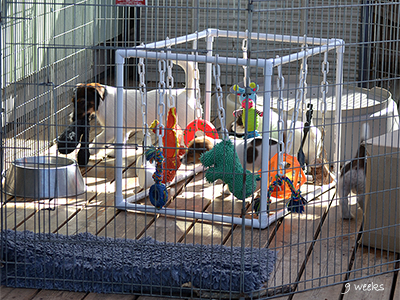 Ticky is entertaining the puppies, nine weeks old.
Ugo has left for his new home and is now called Bilbo.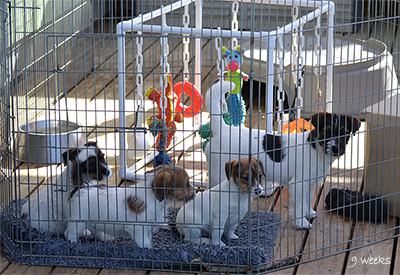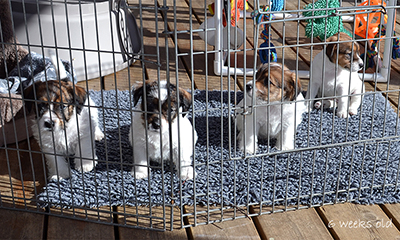 Out in the sun for the first time... 6 weeks old.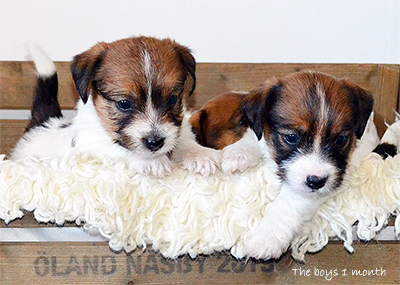 The boys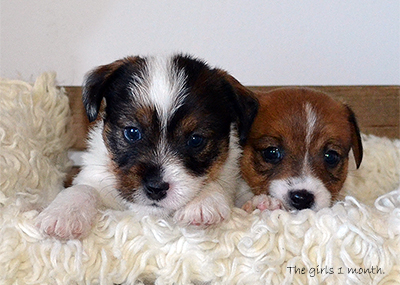 The girls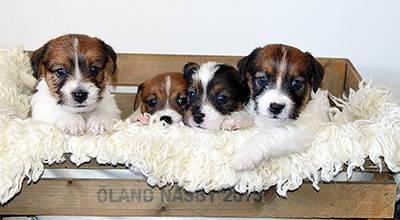 All together one month old.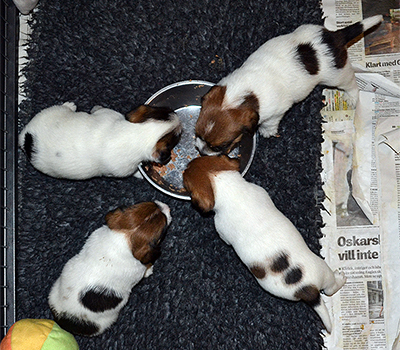 First solid meal, no problem!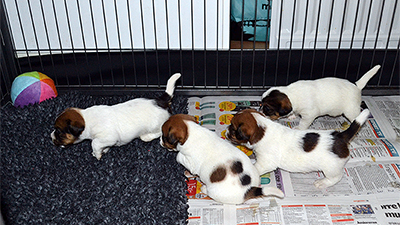 From one day to another.. they walk!!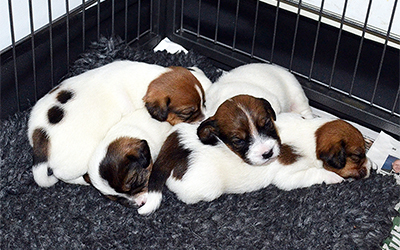 Soon three weeks old.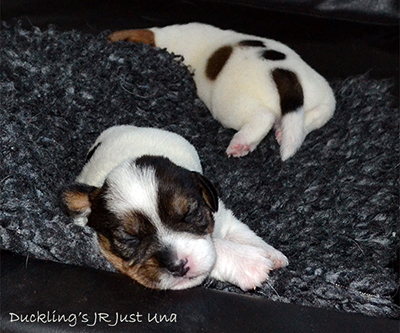 Two weeks.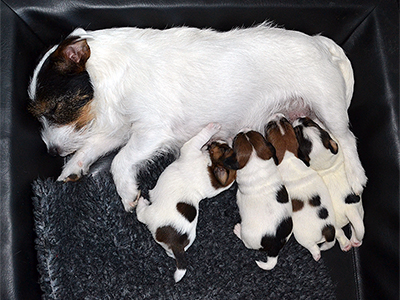 Eat, sleep, grow bigger...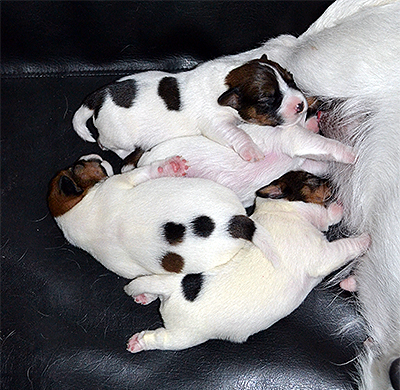 One week old.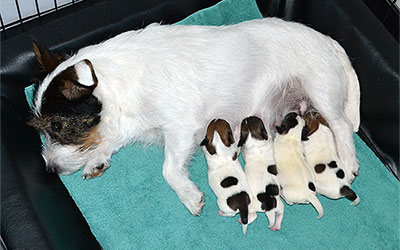 One day old.