"Rumba"

Duckling's JR Just Red N Hot is born on September 21, 2017, she is white & tan and her coat is rough.
Rumba is 29 cm high and she has a correct scissors bite with full dentition. Her eyes and knees was checked and healthy in October 2018.

Rumba is easy going and lovable, she and Ticky are best friends. They love to have a swim in the pond and a gallop in the fields.
DUCKLING'S JR JUST RED N HOT
SE55950/2018
CH
GOLDSAND'S COLUMBUS
CH
SALTISGÅRDENS SNILLE O SMAK
CH
BRÖSING'S AUSTRALIAN IVORY
GOLDSAND'S BILLIE THE BEAN
TOUCHSTAR LANCASTER
CH
GOLDSAND'S BILLIE JEAN

CH Goldsand's Columbus
"Bosse"


Goldsand's Billie The Bean
"Billie"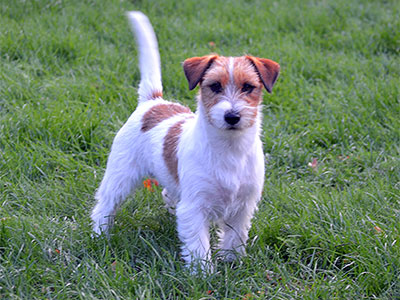 Rumba one year old.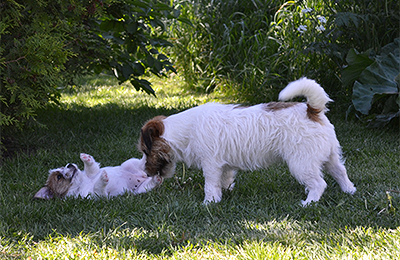 Rumba with her playmate, Saffy is giving in, but not for long!!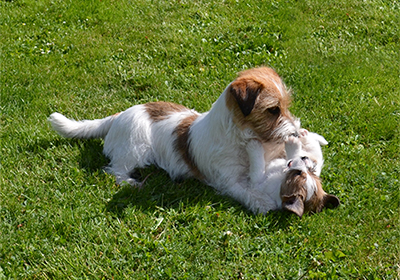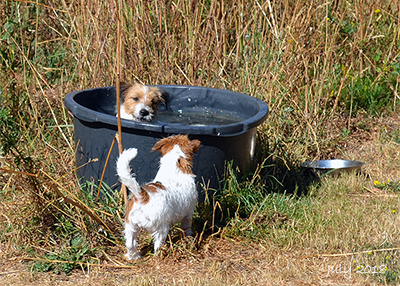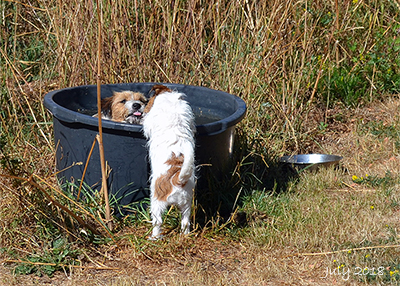 Nana-nana-naa-nah...




Updated 2020-09-28
© Christina Areskough | info@ducklings.se