"Billie"

Goldsand's Billie The Bean is born on November 15, 2011. She is white & dark tan and her coat is rough.
Billie has ended up on the smaller side, she is 26 cm high and her bite is a correct scissors bite. She has healthy patellas and was cleared from hereditary eye disease in February 2014.

Billie is a nice asset to my breeding program, with her harsh coat and dark, strong colour.
Her father, TouchStar Lancaster is a dog I have followed for a long time and now is happy to add to my bloodlines.
Billies grandfather on her mothers side is Duckling's JR Just Beatnik "Bill", born in my first litter of Australian bloodlines and the most successful dog that I have bred.


See Billie's first litter here...
See Billie's second litter here...
See Billie's third litter here...
See Billie's fourth litter here...
GOLDSAND'S BILLIE THE BEAN
SE10208/2012
TOUCHSTAR LANCASTER
LOUBEC SALSICCIA LUDSTAR
AUCH
MALUNG/JR TIC TAC
USGRCH
GOLDSAND'S BILLIE JEAN
CH
DUCKLING'S JR JUST BEATNIK
CH
BRÖSING'S AUSTRALIAN IVORY

| | |
| --- | --- |
| TouchStar Lancaster | Goldsand's Billie Jean |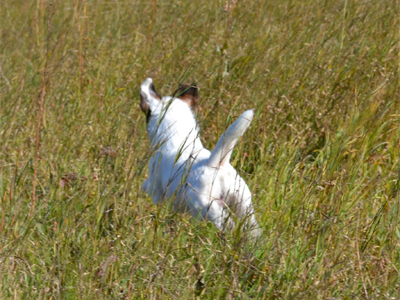 Always on the move...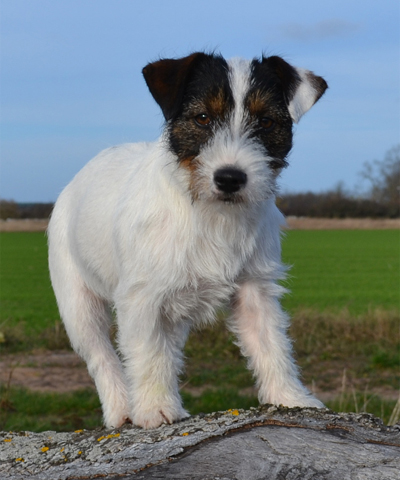 Billie November 2013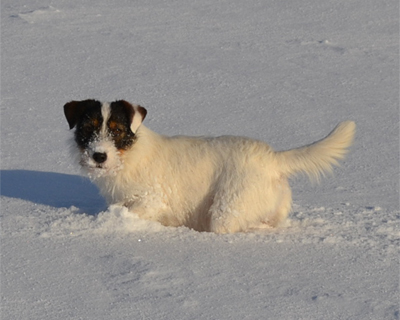 Billie one year old January 2013.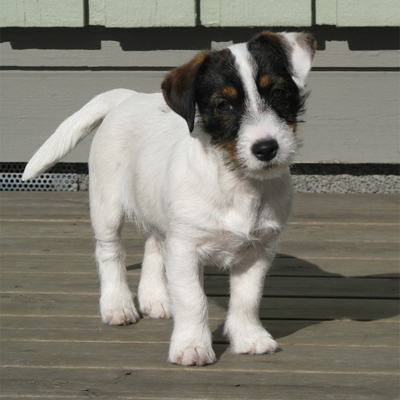 Billie four months old.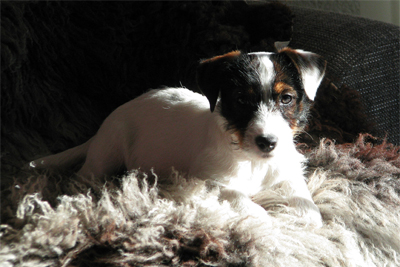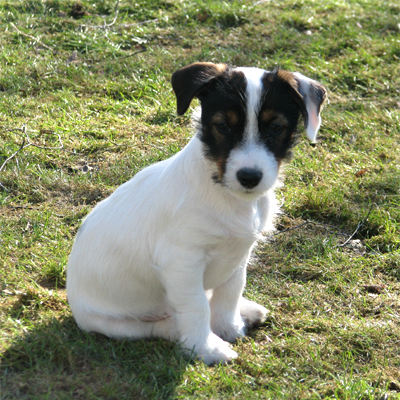 Billie 14 weeks old.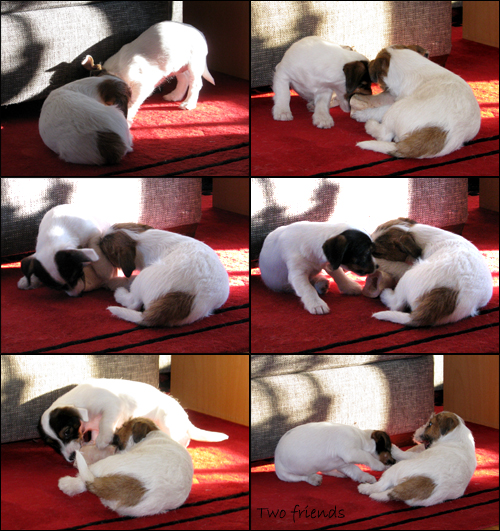 Me and my best friend, Jojo and Billie.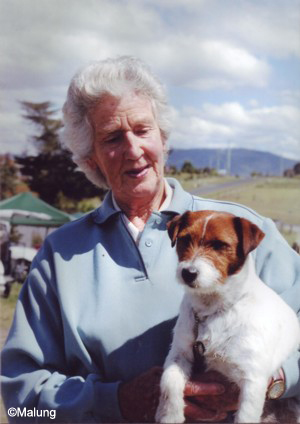 Mrs Erica Wilkens with Malung/JR Tic Tac before the
export from Australia to TouchStar Kennels in Italy.



Read more about Malung Kennels.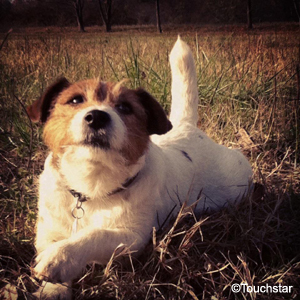 Malung/JR Tic Tac, "Ticky" in Italy 2011, 9 years old.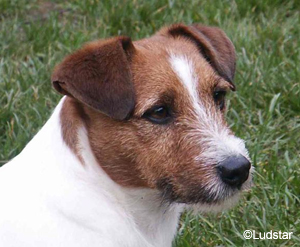 Loubec Salciccia Ludstar, "Peck" has a very nice head.
He was exported from Australia to Ludstar Kennels in
Italy 2002 and is still siring pups at nine years of age.

| | |
| --- | --- |
| Loubec Salsiccia Ludstar | CH Malung/JR Tic Tac |
| CH Duckling's JR Just Beatnik | CH Brösing's Australian Ivory |




Updated 2017-09-27
© Christina Areskough | info@ducklings.se