"Katie"

Duckling's JR Just Kaitlin is born on the 10th of May 2012. She is white & tan and her coat is to me the best, harsh, rough and easy to groom.
Katie has a correct scissors bite with full dentition. She is 28 cm high and have very nice proportions and she has healthy patellas and was cleared from hereditary eye disease in July 2013.

Katie is one of my Columbus daughters that I look forward to breed from, she has so many good points. I have her daughter Ticky to step in her mothers footprints.
Katie is a dream to live with, so quiet indoors relaxing in a corner or in the sofa. But when we are out, full of speed and happiness!
She is now living with Boel in Stockholm, spending the summer here on Öland.
See Katie's first litter here...
See Katie's second litter here...
DUCKLING'S JR JUST KAITLIN
SE34027/2012
USCH C.I.B NORDCH FICH NW-10
GOLDSAND'S COLUMBUS
DE&VDHCH INTUCH
NUCH NV-06 SUCH SV-07
SALTISGÅRDENS SNILLE O SMAK
SUCH
BRÖSING'S AUSTRALIAN IVORY
SECH DKCH
DUCKLING'S JR JUST DOXY BY TUX
LVCH EECH SUCH
OTWAYMIST TUXEDO
Broken
JARNEE/JR JUST JILLAROO
Broken

| | |
| --- | --- |
| CH Goldsand's Columbus | CH Duckling's JR Just Doxy By Tux |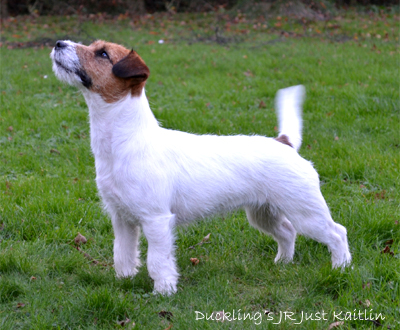 Katie October 2013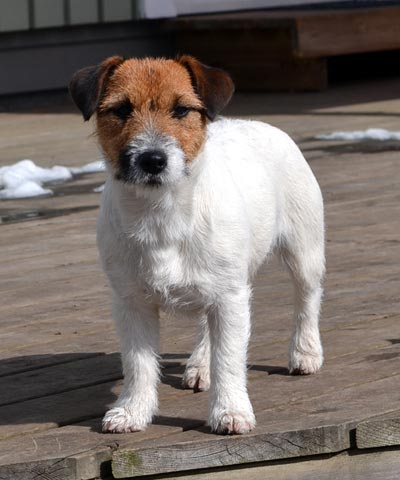 Katie ten months old.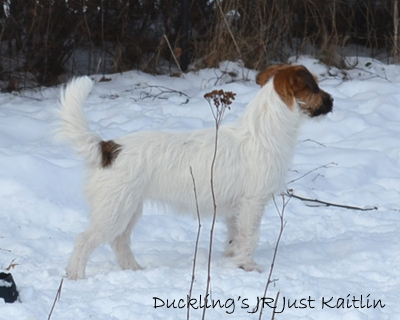 Katie nine months old, in full winter coat.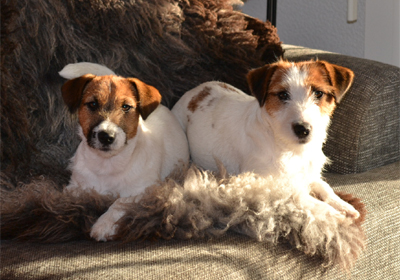 Katie and Ida, two very good friends.

Katie five months old.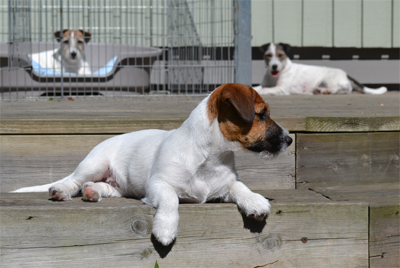 Katie 15 weeks old, mother right and grandmother left in the background.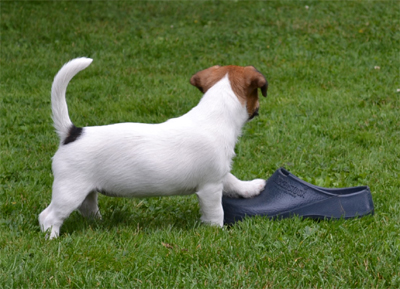 Twelve weeks old, bigger then the clog now!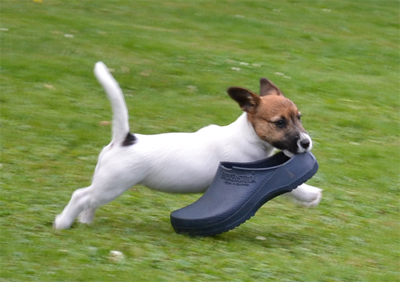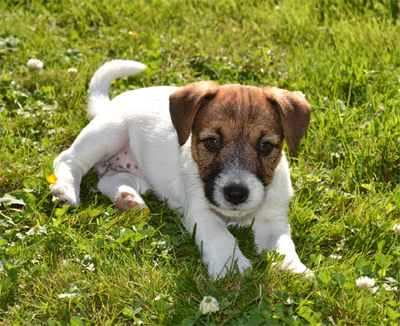 Katie seven weeks old.




Updated 2019-04-25
© Christina Areskough | info@ducklings.se