"Nigel"

MacBraedly Darkpassage was born in Australia, on the 22nd of March 2007 and arrived in Sweden the day before Midsummers Eve 2007. He was a dark, tan & white and his coat was smooth. His height was 30 cm.
I he had an excellent pedigree that consisted of many well built Australian JRTs.

Nigel was a very exuberant boy full of beans, but very easy to handle! To see him in full speed on the fields was a joy and real pleasure, he was very agile.

Nigel moved to Finland and was co-owned with Leena Alasorvari at Ansometsan Russellit. He died in an accident in Februari 2011.

See Nigel at Finnish DogNet. He was also gene tested for PLL and cleared.

MACBRAEDLY DARKPASSAGE
S58361/2007
MACBRAEDLY RUNNING BEAR
AUGRCH
KINGPARK MIGHT AND POWER
MACBRAEDLY BRITTANIA
MACBRAEDLY SANTANA
AUCH
MACBRAEDLY UNION JACK
CARISBROOKE MISS LAUREN
Nigel nine months.

Clic on pictures for larger size.

Nigel two years old - April 2009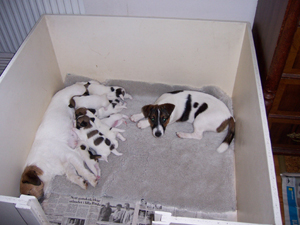 Nigel wishes he was small again!!!
Jillaroo with her first litter.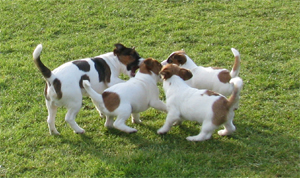 The perfect babysitter.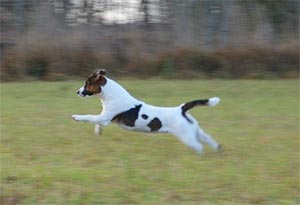 In the air!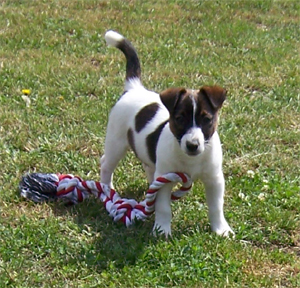 Three months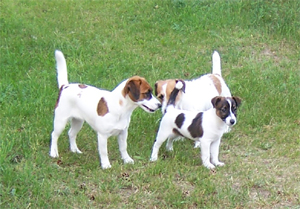 Who are you... shall you stay here? Nigel has landed!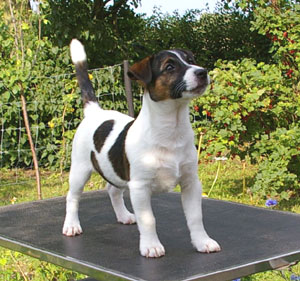 Four months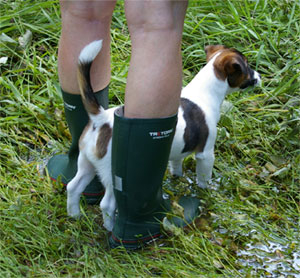 The life on the countryside...


AUCH MacBraedly Union Jack


AUCH Kingpark Might And Power

| | |
| --- | --- |
| Carisbrooke Miss Lauren | Michaelmas Margurite - AUCH Malung Orinoco |




Updated 2011-02-28
© Christina Areskough | info@ducklings.se