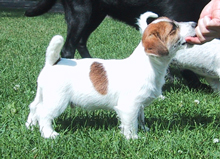 Three months.
It is not easy to pose when you are a small Kid.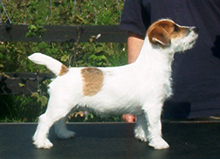 Five months.
The Kid is learning to pose!
This his left side, the picture is flipped.

Twelve months and.... almost grown up.
Starting to look after girls!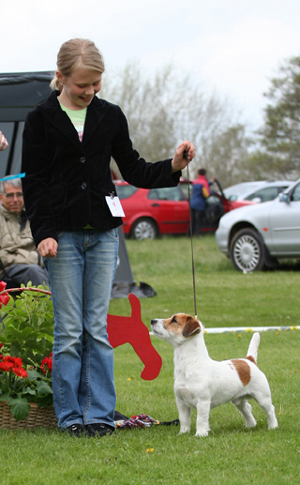 Junior Handling at the Swedish Terrier Club Show in
Hörby 20th of May 2006. Kid has gained his Champion title
and Vilhelmiina Walldén handled him in Junior Handling and they won!
Jaskarin Australian Terriers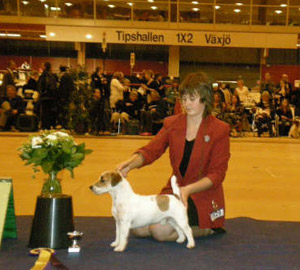 Junior Handling SKK INT Växjö 2007.
Kid and Li Åstrand was placed as number four of 26 entered.