"Orange"

Jackandfish Annoying Orange is born on the 18th of June, 2015. He carries the bloodlines from Kanix in Denmark, his father is the well known CH Kanix Speed Wagon, who was 11 years old when Orange was born.
Orange is white & tan and has a broken coat. His height is 28 cm, he is very lithe and weighs 6,4 Kg. He has a correct scissors bite with full dentition and has healthy patellas and was cleared from hereditary eye disease in August 2018. He is tested CLEAR from PLL.

Orange spent his first year in Scotland with Heather Turner at Locheil and had two litters with her. He then returned to his breeders Olga and Stefano in Italy, who showed him for me, Orange has many CACs and CACIBs and is champion of San Marino. He has also sired two litters in Italy.
In August 2018 Orange arrived in Sweden and I finally got to meet him. I am lucky to be his owner and he matches my girls wonderfully! Thank you for everything, Olga and Stefano!
CH
JACKANDFISH ANNOYING ORANGE
SE17656/2016
ROI15/132670
MULTICH
KANIX SPEED WAGON
CH
BEACONWAY SCOTCH N COKE
CH
FUTURE OF NOESCHA'S INSPIRATION
CH
KANIX UNIVERSE
BRÖSING'S SUPER MARIO GALAXY
KANIX FORBIDDEN FRUIT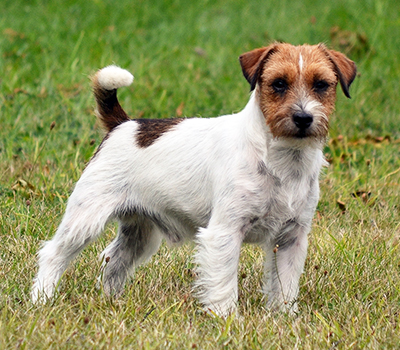 Mature boy, 4 years old.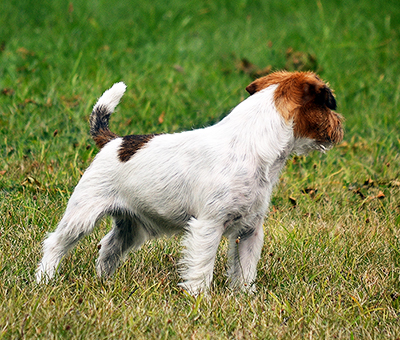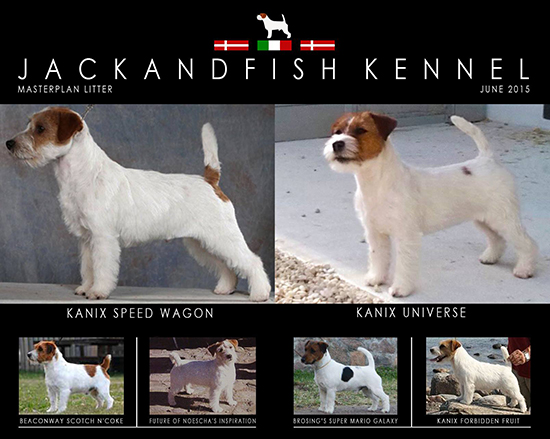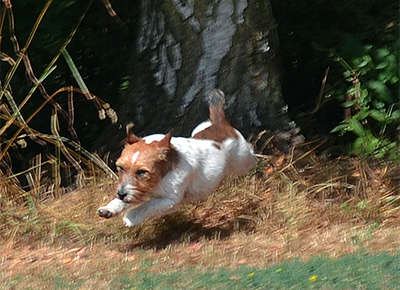 Happy boy feeling at home in Sweden!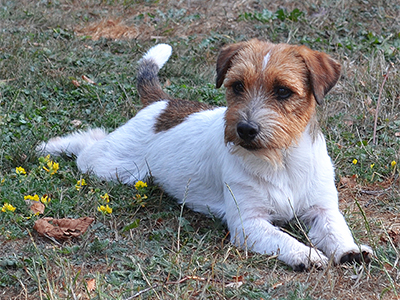 Relaxing a short while!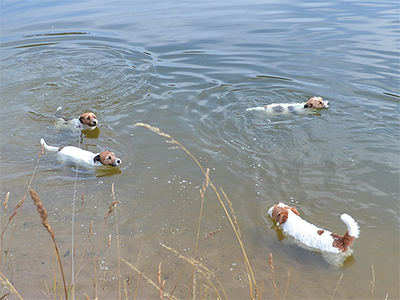 First swim together with Katie, Rumba and Bosse.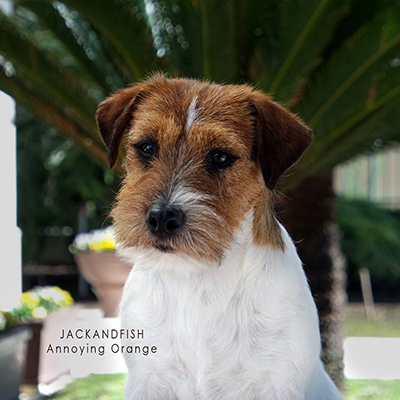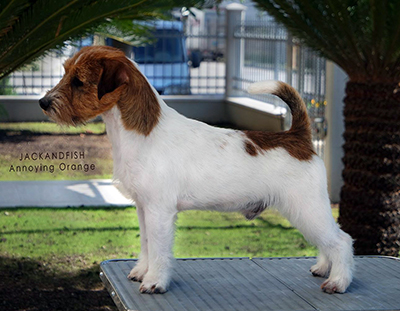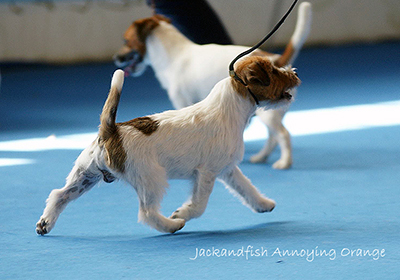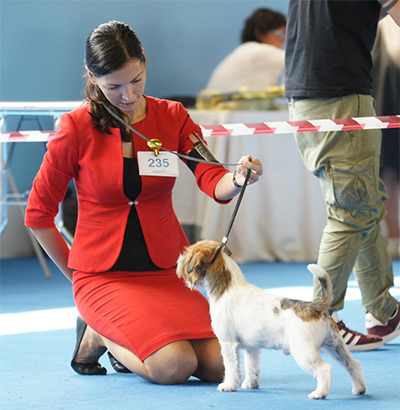 Olga and Orange.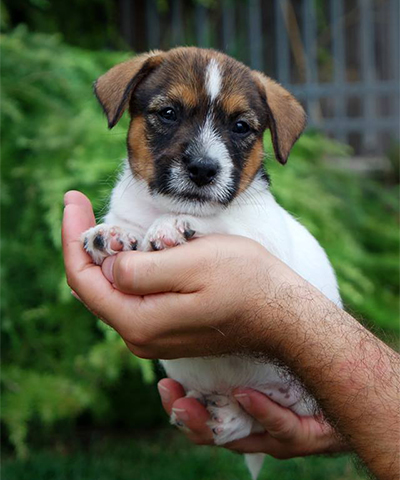 Baby Orange 6 weeks old.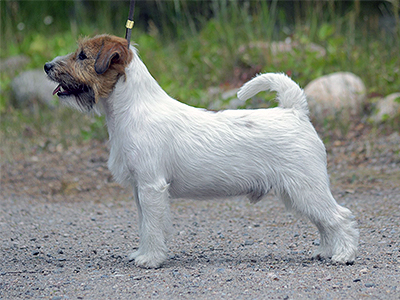 Jackandfish Double Fish
(CH Jackandfish Annoying Orange - CH Jackandfish Super Puper)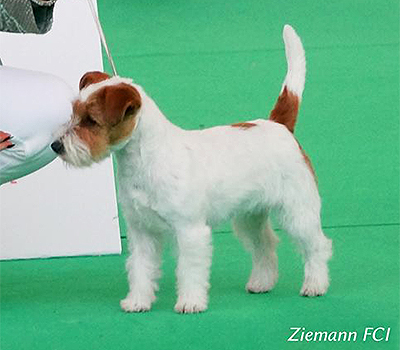 Locheil Novascotia
(CH Jackandfish Annoying Orange - Duckling's JR Just Non Stop)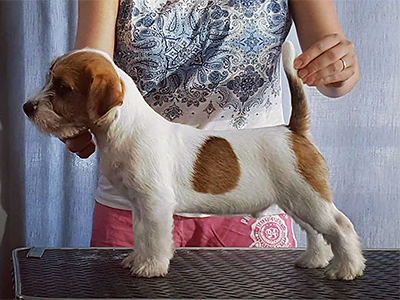 Jackandfish Hold On
(CH Jackandfish Annoying Orange - CH Jackandfish Super Puper)




Updated 2019-11-20
© Christina Areskough | info@ducklings.se