"Ida"

Duckling's JR Just In Case is born on the 22nd of June 2011. She is white & tan and her coat is broken. She has a correct scissors bite with full dentition and her height is 28 cm. She has healthy patellas and was cleared of hereditary eye disease in December 2013.
She she is called Ida and I am very happy about her. She also has a very nice temperament, very flexible and never needs a lead.

Ida has been shown with Excellent, Certificate Quality and Reserve CAC.

See Ida's first litter here...
DUCKLING'S JR JUST IN CASE
SE41990/2011
USCH C.I.B NORDCH FICH NW-10
GOLDSAND'S COLUMBUS
DE&VDHCH INTUCH
NUCH NV-06 SUCH SV-07
SALTISGÅRDENS SNILLE O SMAK
SUCH
BRÖSING'S AUSTRALIAN IVORY
JARNEE/JR JUST A MATILDA
AUCH
JARNEE/JR JUST A SMUDGE
JARNEE/JR JUST MARILLA

| | |
| --- | --- |
| CH Goldsand's Columbus | Jarnee/JR Just A Matilda |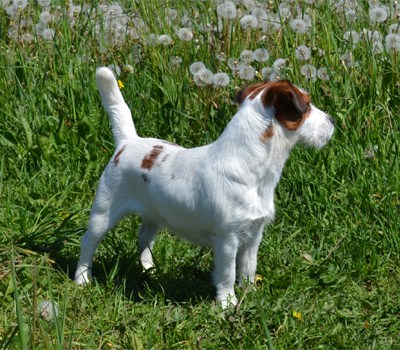 Ida three years old.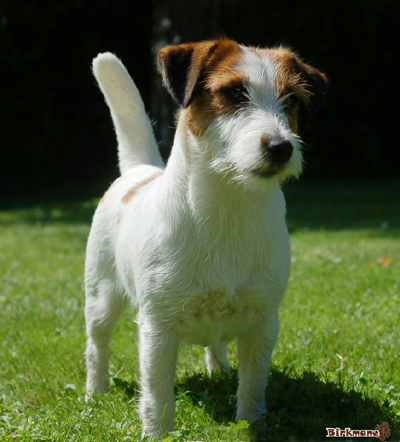 Ida summer 2013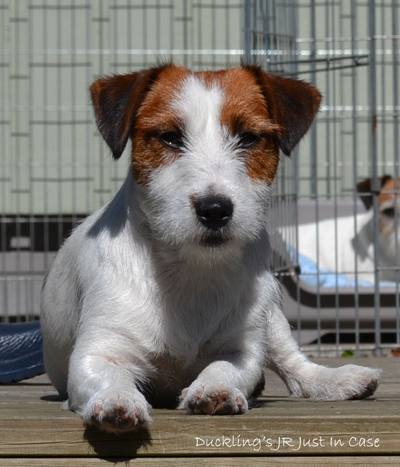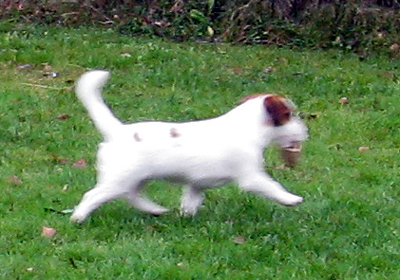 Ida on the move, five months old.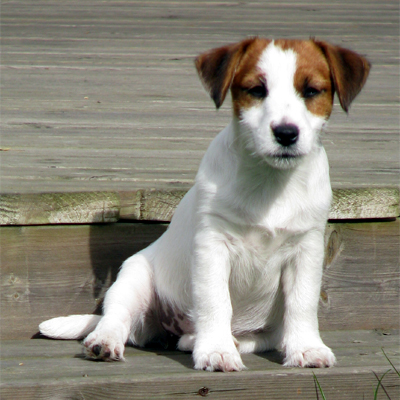 Ida 13 weeks old.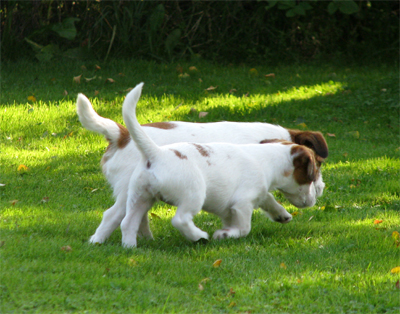 Friends, Hedda five months and Ida eleven weeks.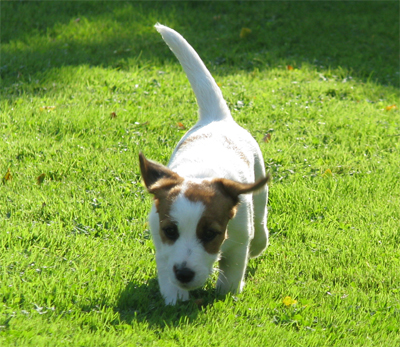 Ida 11 weeks.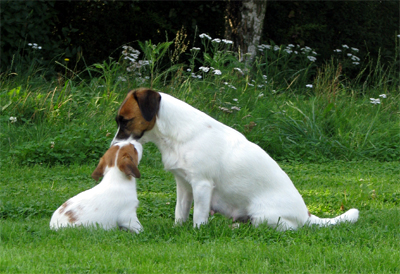 Ida and mum Matilda.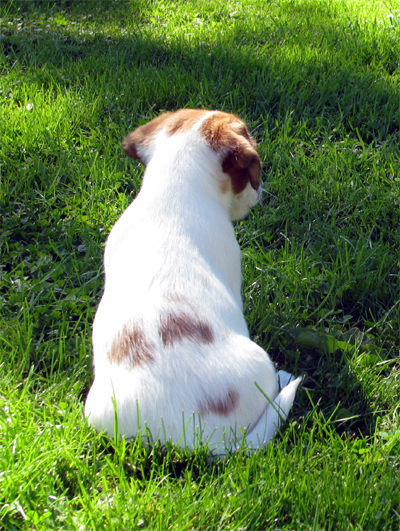 Updated 2014-05-21
© Christina Areskough | info@ducklings.se